Maintenance & Repair Service
---

All your boiler problems repaired by registered Gas Safe Engineers
We know the importance of keeping your equipment in a good state of repair so we also provide maintenance services. We provide maintenance services for heating and plumbing equipment including boilers, burners, warm air heaters, commercial and industrial boilers and heaters, oil tanks, heating cabinets, commercial catering equipment, pumps, piping and radiators.
We offer the widest range of plumbing and heating maintenance Manchester and North West wide, and carry this out in both domestic and commercial environments.
The regular maintenance of your plumbing and heating system and equipment is essential for a number of reasons. Firstly, regular plumbing and heating maintenance is important for safety. These systems can involve gas, electricity and water – a combination that can be fatal if not looked after.
Having items such as heaters, boilers, catering equipment and pipes checked for possible damage and for any repairs that need carrying out ensures the safety of both yourself and the people in the building, and also the building itself.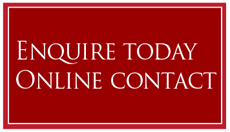 Get in Touch
Phone: 0161 320 7511
Mobile: 07803 068 567
Mel Jones ~ Director
Email: mel@mjheating.co.uk
Web: www.mjheating.co.uk